Dr. Joanne Kostadopoulos
The Road to Chiropractic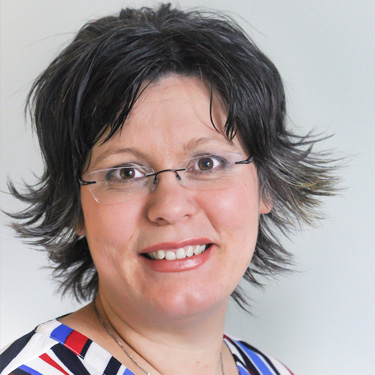 I've always been drawn to helping people. I knew I wanted to be a doctor at an early age. My mother always told me I used to speak about that as a child. As I got older, I realized that I didn't want to be the kind of doctor that prescribed medications, or performed surgeries. I wanted to help people in a more natural way.
Something my sister said to me when I was in my final year of University put me on the path to chiropractic. When I looked into it further, I realized that chiropractic allowed me to be the kind of doctor I had always envisioned. It allowed me to practice what I always believed in about healing. Now I'm able to share that belief about healthy living and how to achieve that with others. I am eternally grateful to my sister for the inspiration.
Chiropractic Education
After successfully completing high school with honours, I studied engineering and science at Acadia University in Nova Scotia and graduated with a Bachelor of Science in Psychology and Biology. I then went on to receive my Doctor of Chiropractic Degree in 1999 from the Canadian Memorial Chiropractic College, in Toronto, Ontario.
I'm a member of the Canadian Chiropractic Association, the Canadian Memorial Chiropractic College, the Nova Scotia College of Chiropractors, the International Chiropractic Pediatric Association, and the St. George's Halifax Greek Orthodox Community. I continuously apply myself to learning new skills in order to provide better services and care to the patients that I serve each day. Ongoing professional development is a very important part of my professional life.
The Reward
The most rewarding part of being a chiropractor is making a difference in people's lives.
The ongoing learning I experience by being a chiropractor really motivates me to do better in some way, which in turn, inspires me to bring that knowledge and skill to those that I serve in some positive way.
Being a chiropractor is truly a blessing. That blessing allows me the opportunity to help people make better choices for themselves, their families and their loved ones. To see people truly get well and live the life intended for them is an honour.
On a Personal Note
I live in Halifax with my husband Tom and my son Tobias. I enjoy the home I have created for them and myself. I am the proud godparent to my brother's son, and a doting aunt to my sister's daughter.
My first language is Greek, but my dominant language is English. I was raised in Glace Bay, Cape Breton, Nova Scotia. My parents emigrated from Greece in the early 70's. I am the eldest of three. My parents instilled in us a strong sense of family and loyalty that I carry into my adult life, and my chiropractic practice. I enjoy traveling and new experiences, and celebrating the differences amongst people I meet every day.
I also enjoy gardening, reading, art and design. I love developing new ideas and ongoing learning. I love the outdoors and especially the sun and being near water. I love the energy and vitality I receive by doing these things. It's nurturing- like food for my soul. I enjoy the feeling of being in love and building relationships with people. These things inspire and motivate me to be a better person, mother, wife and chiropractor and I feel that when I engage in these soulful activities, it brings out the best in me.
Visit Genesis Chiropractic & Wellness Centre Today!
For me, chiropractic brings the art, science and philosophy of healing together, thereby, allowing me to care for the person, as a whole. I always wanted to be a doctor that helps people without the use of drugs or surgery, so I'd like to leave with you a special quote that is dear to me which reflects the mission of our office and why we take the approach we do with each patient we serve.
The doctor of the future will give no medicine but will interest his patients in the care of the human frame, in diet, and in the cause and prevention of disease.
Thomas A. Edison.
I look forward to helping many of you and your families live healthier and longer lives. Contact our Halifax chiropractic office to set up an appointment today!
CHIROPRACTIC CARE »

Dr. Joanne Kostadopoulos | (902) 445-0221